Introduction
Animals
Auction
Entertainment
People Make the Difference
Scenes
More
Featuring plenty of special items to win,
lots of volunteer help and
expanded ways to donate,
the 11th Annual Celebrate Wildlife! Gala & Auction
raised more than $20,000 for the
education, conservation & wildlife assistance programs of the Piedmont Wildlife Center.

WCHL's, Aaron Keck, served as emcee.
Freddie Kiger served as auctioneer, and
the band, Rootsie, entertained us all night.

Acrobats from Raleigh's Cirque du Vol
amazed us. Join in the fun in 2014!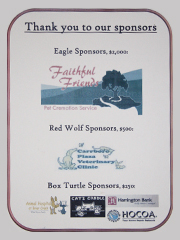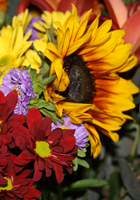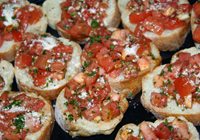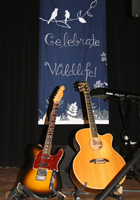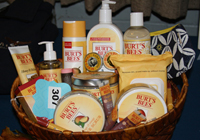 2013 Gala & Auction
November 23, 2013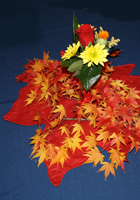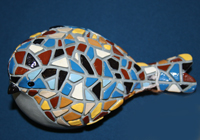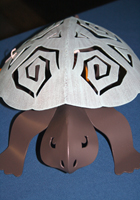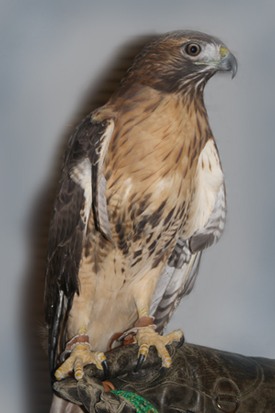 Some of our nature ambassadors joined us throughout the evening.
Athena, the Barred Owl, doesn't always pose for a snapshot. Luckily her skilled handlers cooperate.



Box Turtles are always favorties. Reptiles and amphibians often participate in our events.
Ivan, the Red-Tailed Hawk
Our nature ambassadors are photo favorites with visitors.
Pigwidgeon, "Pig", Our One-eyed Screech Owl
"Otus", the Screech Owl
"Otus" and "Pig" posing for a guest.
Another Feathered Friend
"Miracle" , the Frizzled Dove, charmed the crowd.


Gail Abrams, Piedmont Wildlife Center's Executive Director,
encourages Miracle to speak to the crowd.
Several of the art works available for auction were actually
created by our nature ambassadors.
One of the live auction items was a painting actually completed by Miracle during the Gala.
Miracle's feet were dipped into animal-safe paint, then she stepped across paper to create the winning art work.
Thank you to this bidder who won the original artwork created by Miracle.
The Piedmont Wildlife Center's auction included a diverse and appealing selection of items.

Bidding events included a silent auction, live auction, raffles and more.

New bidding techniques allowed people to bid before the Gala, and even remotely during the event if they couldn't attend.

Not surprisingly, many of the items had "natural" themes.
There were plenty of one-of-a-kind and eye-catching handmade items.
Don Van Ollefen, President of the Board of Directors,
welcomes the guests and thanks volunteers.
Among the unique items up for auction was original art created by non-human animals.
Note the snake skin that was added as well.
Auctioneer, Freddie Kiger

---

Many of the donated items were satisfying on multiple levels.
A wide selection of fine wines were offered in a blind auction. The bags were full of nice surprises, and a couple were extra special.
Auctioneer, Freddie Kiger
This lucky bidder won the raffle for a beautiful basket of goodies.

---

The diverse selection of items included valuable goods and services for your pets and other wildlife.
Stations were available for those who didn't want to use a smart phone.

---

There was plenty to entertain you, both during the event and to take home.


Emcee, Aaron Keck, draws the winning raffle tickets.

---

Need to pamper yourself? Attend the PWC Gala and Auction in 2014.
Emcee, Aaron Keck, kept the evening running smoothly.
The live auction was spirited, both from the auctioneer and from the bidders.




The versatile band, Rootsie,
performed throughout the evening,
at times accompanied by acrobats
from Raleigh's Cirque du Vol.






There were a lot of great moves that night.




Thank you to our many food sponsors for so many delicious contributions.
See photos from other events.
Copyright - Photographs and Web Design by Regina Hudson -
Contact Regina