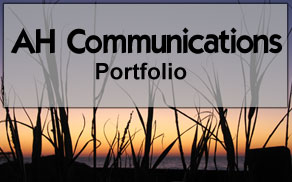 Selected Websites


Click the Image to Visit the Site

AIM Industrial Mechanical
US Army Golden Knights Alumni
Triangle Area CHADD
Oneness - North Carolina
Selected Photo Essays
Click the image to view the slideshow or photo website.
Some of the names have been removed to protect the privacy of our clients.
Look for related or additional events in the text.




Piedmont Wildlife Center's 2012 Festival for Wildlife.
A day-long event in Durham, NC

Only selected photos of the more than 700 taken are displayed.

Click below to view the 2012 Gala & Auction:
2012 Gala & Auction

This class demonstrates ancient and modern methods used to prepare gourds for household and personal uses.
Use this small sampling of wedding photos to assess our style of wedding photography. More than 800 photographs were taken.

Along with a disk of the photographs, we can provide a web page similar to this one so the bride & groom can easily share their memories with others.
A Photo Essay of the Golden Knights 52nd Anniversary Featuring the Legendary Joe Kittinger

View Other Photo Essays Throughout the Site.